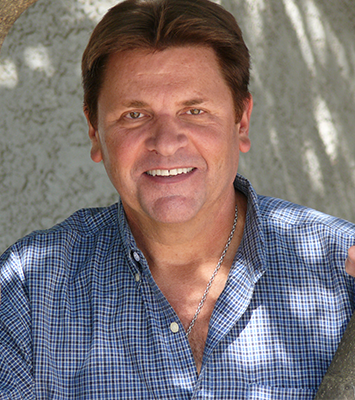 ATTORNEY/COUNSELOR/LITIGATOR (RETIRED)
STREET LAW FIRM
July 1982—August 2019
For over 37 years, Dan Street was a litigator for STREET LAW FIRM, handling exclusively personal injury and wrongful death cases all over Texas and in 17 other states across the country, using his knowledge and skills to obtain compensation for thousands of individuals and families who had been victimized by the negligent acts of careless individuals and companies. Throughout almost four decades of personal injury practice, Dan built a reputation for taking on difficult cases, frequently accepting cases that had been rejected by several attorneys before him due to their difficulty. Through hard work, dedication and tenacity, he successfully resolved over 10,000 personal injury and wrongful death cases, maintaining a win ratio of 99% and collecting tens of millions of dollars in compensation for his clients.
During his career, Dan handled just about every kind of injury and death case imaginable, including thousands of motor vehicle collisions (automobiles, commercial trucks, buses, motorcycles, bicycles, pedestrians, uninsured and underinsured motorists, and others); locomotive/vehicle and locomotive/pedestrian collisions; airplane crashes; boating accidents; slip-and-fall and trip-and-fall injuries; animal bites; burns; explosions; elevator and escalator injuries; workers' compensation and non-subscriber cases; and scores of wrongful death claims, including vehicular fatalities, firearm deaths, construction accidents, dram shop claims, and many others.
Through his interaction with other members of the Bar, Dan earned a reputation among his peers for honesty, high ethical standards, and for always being well-prepared. He was held in high esteem by his colleagues and by the judges in whose courts he appeared. Over the years, many attorneys referred their personal injury and wrongful death cases to him, knowing that he would work tirelessly to ensure that each client received fair and just compensation for his or her injuries.
After a long, successful, and rewarding career, Dan retired from the practice of law on August 31, 2019. Dan's plans for retirement include logging many more nautical miles on a sailboat (he has already captained his own 50-foot sailing yacht to more than 60 islands in the Caribbean, spending more than a year-and-a-half of accumulated time at sea), and spending a great deal of quality time with his 4 adult children, 8 grandkids and 3 Shih Tzus.
ASSOCIATE JUDGE
304th Judicial District Court of Dallas County, Texas
May 1979—June 1982
From a select group of 35 former judges, magistrates, prosecutors, public defenders, and other attorneys, Dan Street was chosen as Texas's first-ever Associate Judge. Sworn into a judicial office specially created by the Texas Legislature, Dan, at the age of 26, became the youngest judge to sit on the District Court bench and the first District Court Associate Judge in the state of Texas. For over three years, Judge Street presided in the two Dallas County District Courts handling matters concerning juveniles (individuals under the age of 17), adjudicating more than 10,000 hearings and trials concerning both "delinquency" (criminal violations ranging from murder, rape, and robbery to running away and truancy) and "child-welfare" matters (temporary placements, terminations of parental rights and adoptions). Judge Street was lauded by his peers and associates within the juvenile justice system and the legal community for his fair and even-handed treatment of the attorneys and litigants in his court and he received consistently-high approval ratings from his constituents. At the end of his term when he ran for election to a District Court bench against a 16-year incumbent, Dan received 11 out of 11 major endorsements from law enforcement agencies, probation officers, bar associations, teachers' groups, newspapers, and television stations, and lost by only 3% of the vote.
ASSISTANT DISTRICT ATTORNEY
Dallas County, Texas
March 1978—May 1979
Dan was deputized as a felony-level prosecutor in the courts of Dallas County, Texas, by the legendary District Attorney, Henry Wade, and began service in the two-State District Courts handling juvenile delinquency and child welfare cases. During his tenure as a prosecutor, ADA Street prosecuted juveniles (children under 17 years of age) for offenses ranging from truancy to murder. Dan also petitioned successfully for the certification of juveniles aged 15 and 16 to be tried as adults for more-serious crimes like murder, rape, and robbery. While serving as a prosecutor, Dan was invited to join a group of 35 preeminent attorneys, prosecutors, and former judges being considered for a judicial appointment as the first Associate Judge (then called a "Referee/Master") of a District Court in Texas. After a rigorous selection process, Dan was the unanimous choice of the panel of District Judges and, at the age of only 26, Dan became the youngest judge in Dallas County history and the first-ever Associate Judge in Texas.
ATTORNEY/DIRECTOR OF DEVELOPMENT
First Baptist Church of Dallas
January 1977—November 1977
While still in law school at Ole Miss, Dan was offered the position of Attorney/Director of Development at First Baptist Church of Dallas, working alongside its world-renown pastor, Dr. W. A. Criswell, primarily in the area of financial development. In addition to advising Dr. Criswell on legal issues and serving as Counsel for First Baptist Church of Dallas, First Baptist Academy, the Criswell Center for Biblical Studies, and KCBI Radio, Dan developed models for capital support for the church, its seminary, private school, radio station, and other ministries through memorials, tributes, and gifts. Dan also worked in concert with church members' private attorneys on proper estate planning and opportunities for charitable giving.
EDUCATION
UNIVERSITY OF MISSISSIPPI SCHOOL OF LAW
Oxford, Mississippi
June 1974—December 1976
Juris Doctor Degree—December 1976
UNIVERSITY OF SOUTHERN MISSISSIPPI
Hattiesburg, Mississippi
August 1970—February 1974
Bachelor of Arts Degree in Criminal Justice and English—February 1974
BAR MEMBERSHIP:
State Bar of Texas, February 1978
The Mississippi Bar, December 1976