INSURANCE BAD FAITH ATTORNEYS IN DALLAS, TEXAS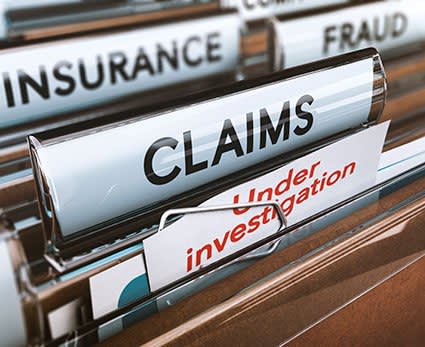 In Texas, when an insurance company denies or delays payment of a policyholder's home or commercial property insurance claim when it knew, or should have known, its liability on the claim was reasonably clear, the carrier may have acted in bad faith. The State of Texas and many other states recognize that a special relationship exists between an insurance company and its customers, which gives rise to a duty of good faith and fair dealing. In some states, a policyholder may have both common law (i.e., law created by cases) and statutory (i.e., law from statutes or regulations) bad faith claims.
An insurer's common law bad faith liability generally stems from an understanding of the unfair advantages typically realized by the carrier over the insured due to the insurer's knowledge, size, and superior bargaining position relative to that of a standard insured. If an insurer unfairly utilizes its inherent advantages to the detriment of one of its policyholders, the policyholder may be able to allege that the insurance company has committed bad faith in its dealings.
FIGHTING BACK AGAINST INSURANCE COMPANY BAD FAITH
If you believe your insurance company has unfairly denied or underpaid your insurance claim, the Dallas bad faith insurance attorneys at The Messina Law Firm, PC in Dallas, Texas may be able to help. While not every denied or underpaid insurance claim is necessarily due to the insurance company's bad faith, knowing your rights in this area may entitle you or your business to obtain extra-contractual damages above and beyond the actual damages owed under the insurance policy.
An experienced and aggressive attorney can help you navigate this challenging area of the law and make sure that the insurance company is held responsible for its bad-faith actions. Has your claim been unreasonably denied in a manner similar to the scenarios addressed in the below link? If so, we may be able to help you fight back against your insurance company.
WAS YOUR CLAIM DENIAL REASONABLE?
Contact a Dallas insurance bad faith lawyer
If you have been treated unfairly by your insurance company on your home or commercial property insurance claim, please contact the Dallas bad faith insurance lawyers of The Messina Law Firm, PC to discuss your case. We work with our clients on a contingency-fee basis, meaning we don't charge anything until we receive a settlement or recovery through litigation. Your first consultation is also free.