MOTORCYCLE ACCIDENTS ATTORNEYS IN DALLAS, TEXAS
THE MESSINA LAW FIRM, PC HAS THE EXPERIENCE TO FIGHT YOUR MOTORCYCLE ACCIDENT CASE.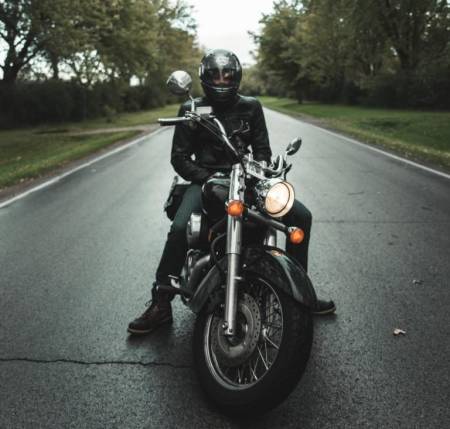 If you have suffered personal injury in a motorcycle accident, our legal staff can help. Every Messina Law Firm personal injury lawyer has experience fighting vehicle-related and motorcycle accident cases.
We have collected tens of millions of dollars for personal injury victims, including motorcycle accident victims. We will fight to recover every penny of the compensation you deserve. Contact us today, and we will evaluate your case absolutely free!
MOTORCYCLE ACCIDENT PERSONAL INJURY CASE
Our motorcycle accident legal staff know a motorcycle accident can cause serious personal injury. Furthermore, can very likely result in a wrongful death.
Whether you live in Dallas or another city in Texas, motorcycle accidents are happening in ever-increasing numbers. There is growing concern about motorcycle safety issues and the personal injury suffered from motorcycle accidents.
MOTORCYCLES AND AWARENESS
While motorcycles get into accidents with other types of vehicles such as automobiles. It is usually the other driver, such as the driver of the automobile, who causes the accident. Other motorists should recognize the form and vulnerability of motorcycles and educate motorcyclists to be aware of this problem. Motorists should be aware that motorcycles are vehicles with the same rights as other motor vehicles. Motorists should concentrate on the road, and watch for visual obstructions that might impair their view of a motorcycle.
RIDE DEFENSIVELY
Motorcyclists should be aware of unaware motorists and consequently ride defensively. Carefully choose your lane position, ride with your motorcycle headlights on during the day. Wear reflective and brightly colored clothing. Both automobile drivers and motorcyclists need to be aware of the visibility problem that motorcycles have. Educating drivers to become more aware of motorcycles is important. Furthermore, to consistently consider their presence would appear to be a very promising strategy for improvement in this crucial area. Motorists need to be careful to avoid right-of-way violations that lead to motorcycle accidents.
REMEMBER: MOTORCYCLE HELMETS SAVE LIVES
National Highway Transportation Safety Administration motorcycle accident statistics are very clear, showing that motorcyclists who wear helmets are far less likely to be killed in a motorcycle accident. These same riders are also less likely to suffer serious head injury or traumatic brain injury (TBI). In fact, NHTSA statistics show that if helmet usage were required, almost 800 lives would be saved every year nationally.
Drunk drivers must be stopped! If you suffered a personal injury resulting from a motorcycle accident caused by the carelessness and negligence of a drunk driver, contact us today!
DON'T BE A PERSONAL INJURY VICTIM
If you have suffered a personal injury in a motorcycle accident, it's important to protect your rights. Get in touch with us as soon as possible.
An experienced personal injury attorney can evaluate your motorcycle accident case at no cost to you. If we determine you have a personal injury claim, we will handle your case aggressively. You pay absolutely nothing unless we win your motorcycle accident case.