REAL ESTATE DISPUTES ATTORNEYS IN DALLAS, TEXAS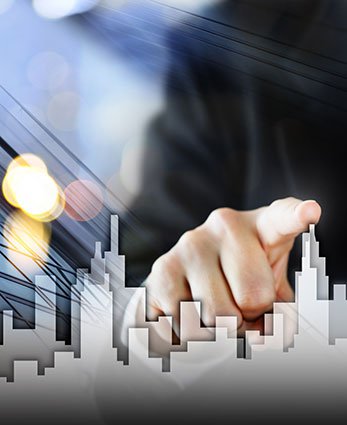 Disputes over the title, use, or damage to real property are inevitable in today's market. If you are engaged or are soon to be engaged in real estate litigation, it is crucial to be represented by effective legal counsel.
The Messina Law Firm, PC represents property owners, buyers, and sellers of property, land developers, and homebuilders across Texas in real estate disputes. Our Dallas real estate litigation attorneys understand that real estate disputes can have significant ramifications for business and personal investments. We bring the full weight of our extensive experience to every case, achieving successful outcomes for clients in a broad spectrum of real estate issues.
We represent clients in environmental and land use matters, deed restrictions, and contract disputes over the purchase, sale, and lease of real estate. In each of these disputes, we have the insight, experience, and tenacity to protect your interests and enforce your rights.
REPRESENTATIVE EXPERIENCE
Carried Interest Disputes
The Messina Law Firm, PC defended a local developer against claims made by a seller relating to a carried interest. The matter was ultimately tried to a Dallas County jury, and then unique issues related to the definition of "reasonable efforts" in business was heard before the Court of Appeals.
Developer Litigation
The Messina Law Firm, PC has represented an apartment developer in many different issues across the state ranging from permitting, water rights, property damage due to drainage, and many other issues that arise during property development.
Landlord-Tenant Disputes
The Messina Law Firm has represented multiple tenants and landlords relating to leasehold disputes ranging from Landlord's refusal to approve sub-leases, miscalculation of square footage that triggers rental amounts, disputes relating to damages for property damage and many other matters that arise in the Landlord/Tenant relationship.
Real Estate Partnership Disputes
We have represented numerous partners within partnerships relating to breaches of fiduciary duties, fraud, negligence, and a host of other problems that can arise. Additionally, The Messina Law Firm, PC has sought compensation from rogue management companies of real estate partnerships.
Real Estate Lender Litigation
We have represented attorneys in Nevada who obtained favorable judgments on behalf of fractionalized lenders in the USA Capital debacle. The case involved the disposition of multiple properties across the United States, multiple transactions relating to