REAL ESTATE MALPRACTICE ATTORNEYS IN DALLAS, TEXAS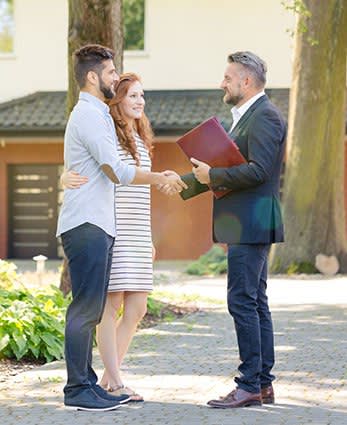 State law imposes fiduciary duties on real estate salespeople and brokers that include the duties of loyalty, obedience, disclosure, and confidentiality. If a real estate broker violates any of these duties, and the principal (the broker's client) is disadvantaged and damaged as a result, then the principal may have a claim for real estate broker malpractice.
Breach of Loyalty
Real estate brokers owe a duty of loyalty and must do everything possible to gain an advantage for their principal. One type of breach of this duty is if a broker buys a property listed through his brokerage and immediately turns around to sell it for a profit. In this instance, he should have instead used his best efforts to sell the property at the higher price to his principal's benefit.
Duty of Obedience
Real estate brokers are obligated to promptly obey the lawful instructions of their principals. This is the purpose underlying the agency relationship between a broker and his principal. For example, if a principal enlists his broker to make an offer on a listed property, the broker neglects to do so, and the property sells for a lower price than the offer would have been for, then the principal may have an action for real estate broker malpractice.
Duty of Disclosure
Real estate agents are obligated to disclose all relevant and material information to their principals. They must disclose facts affecting the value or desirability of a subject property as well as transactional details such as the other party's known bargaining position or intent for use of the property. While brokers are only required to disclose material defects in the property to non-principals, they must tell their principals all facts that might influence the bargaining process. For instance, if a real estate broker representing a buyer fails to inform the buyer that a house was the subject of a stigmatizing event, such as a murder, then the buyer may have a claim of broker malpractice.
Breach of Confidentiality
Real estate brokers are required to keep confidential information that may weaken their principal's bargaining position. For instance, if a real estate agent representing a buyer discloses to the seller that the buyer is secretly willing to pay more for the seller's property, and the purchase price becomes inflated as a result, the buyer may maintain an action for real estate broker malpractice.
THE MESSINA LAW FIRM, PC: PROVEN RESULTS IN REAL ESTATE BROKER MALPRACTICE CASES
Our real estate law firm and attorneys have successfully represented clients in real estate broker malpractice cases. Most recently, the firm represented buyers of property who were unaware of the effective demolition of the subject property. The listing broker was aware that the seller, his client, had torn out almost everything of value in the house. The listing agent was also aware that the firm's clients, the buyers, were out of town and funding the property with the assumption that the fixtures and improvements would be left. The listing agent chose to not tell anyone about what he knew, presumably because he did not want to jeopardize his fee. This sort of behavior is not acceptable in Texas, and The Messina Law Firm, PC will seek justice and compensation for not only our clients in this case but in any other instance in which a real estate agent takes advantage of a situation.