AMAZON WORKPLACE INJURIES
---
Delivery to your door within 2 hours comes at a price.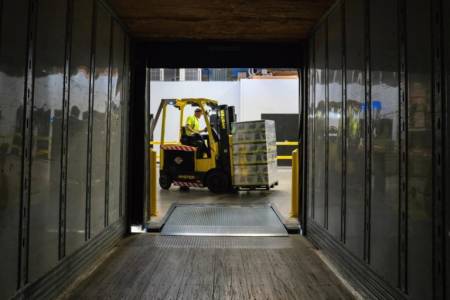 Having items delivered to your door within 2 hours of ordering them is a modern miracle. But it is taking its toll on Amazon's warehouse staff and delivery personnel. That toll is being seen in a steep rise of Amazon workplace injuries. From tripping, falling, slipping, lifting, pushing, pulling, reaching, at places such as the shipping and receiving docks. Injuries and deaths involving fork-lift trucks, conveyor belts, storage accidents, to injuries that occur just as a result of overall manual shipping and handling methods.
On September 23, 2017, PhillipTerry, 59, was killed when his head was crushed by a forklift at an Amazon warehouse in Plainfield, Indiana.

On Sept. 19, 2017, Devan Michael Shoemaker, 28, was killed when he was run over by a truck at an Amazon warehouse in Carlisle, Pennsylvania.
With strict delivery times come strict work checking, right down to the number of bathroom breaks you can take in a day. Amazon has even patented a wristband that tracks its warehouse workers' hand movements!
Meaning if you don't meet their quotas, or you are found to be inefficient or ineffective in your warehouse duties you will likely be let go. However, when you are meeting Amazon's quotas and expectations of their fulfillment jobs, your body and health are put at significant risk. In part due to the stressful, demanding daily working conditions, one must suffer through as an employee.
Amazon Warehouse Order Picking Robots
URL: https://youtu.be/Ox05Bks2Q3s
Provider: YouTube
Author: Eyad Nofal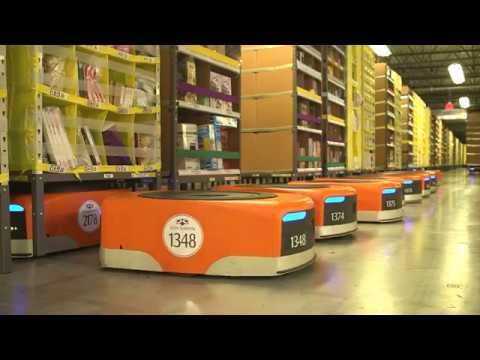 Using A. I. Robotics
In an effort to minimize many of the injury risks to you its employee, Amazon is using A. I. robotics to help employees in the order filling process. This action is helping to put you at less risk of a personal injury.
At one time, Amazon hired over 800,000 warehouse employees, many of them have now been replaced by A.I. robotics. Amazon appears to be going to every length to ensure the safety and health of its workers. However, Amazon workplace injuries are still happening at rates higher than usual. Amazon still has around 125,000 warehouse workers exposed to the said heightened risks to your body and your overall health.
The Darker Side
The darker side of Amazon's working conditions is also as deeply troubling as how awe inspiring Amazon's A. I. robotics are.
In an article by The Guardian, in April 2018, it found Amazon's warehouses were listed on the National Council for Occupational Safety and Health's "dirty dozen" list of most dangerous places for you to work in the US. For example in Seattle, WA. seven workers have been killed at Amazon warehouses since 2013 – including three workers within five weeks at three separate locations in 2017.
Too young for back problems
After injuring his back, one worker was being told by his superiors he was too young to have back problems. Other injured workers complain of their paperwork being held up so they can't get the proper treatment they need. Or worse, not being given any paperwork at all. There is doubt whether Amazon, in general, is doing all they possibly can to ensure the health and safety of their employees. While, it's not humanly possible to manage all the claims and injuries that having so many warehouse fulfillment workers are going to bring, but they clearly need to do more to protect you at work.
Injured on the job at Amazon
Have you or a loved one been injured on the job at an Amazon workplace in Texas? First of all, get some legal advice. We suggest you contact us at Messina Law Firm. (We are not associated with Amazon in any way.)The legal team at our Dallas offices are led by Joey Messina who is a proven personal injury lawyer.
Do not
Let Amazon talk you into using one of Amazon's doctors or agree to mediation before talking to an attorney. Do not sign anything without you first talking to our office or to another legal firm.
What you must do
Notify your supervisor of your injury in writing, right away. Seek medical treatment for your injuries, as soon as possible, from a doctor of your choosing. Furthermore, the staff at our office can advise you if you need us to. Just give Messina Law Firm a call.
Finally, remember there are no up-front costs or out of pocket expenses until your personal injury case has been successfully resolved. Give us a call.
Also, you can submit your Amazon workplace injuries case using our form here.