AVANDIA SAFETY ALERT.
June 13, 2018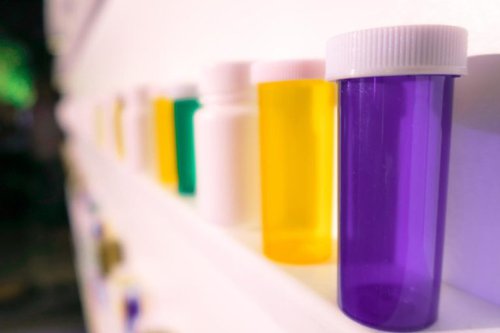 The U.S. Food and Drug Administration (FDA) has issued a safety alert on Avandia, a drug used to treat type II diabetes. Consequently, Several clinical trials have shown that there is a significant increase in the risks. Risks of heart attack and heart-related deaths in patients taking Avandia.
GlaxoSmithKline
The drug is manufactured and marketed by GlaxoSmithKline. It was approved by the FDA in 1999, and more than one million people have taken the drug in the U.S. alone. Although Avandia was heavily promoted to consumers. Some believe that GlaxoSmithKline should have known of the potential risks and warned those taking the drug.
According to the FDA, "Patients who are taking Avandia, especially those who are known to have underlying heart disease. Or who are at high risk of heart attack should talk to their doctor about this new information as they evaluate the available treatment options for their type 2 diabetes". If you or a loved one has suffered a heart problem that you believe is related to Avandia, be sure to contact our office.
The long saga of Avandia's disgrace is over. The FDA has lifted the final layer of safety measures on the GlaxoSmithKline ($GSK) diabetes drug. 8 years after researchers flagged an apparent increase in the risk of heart attack. And at least three years too late to make a difference in sales. The safety questions drove Avandia revenues down from a peak of $3 billion before the controversy to $183 million in 2011, just before generics hit the market.
In a safety communication Wednesday, the FDA said its "continued monitoring" of Avandia, Avandamet, and Avandaryl had turned up "no new pertinent safety information" about the drug.
Outcry
An outcry over those red flags–prompted by a meta-analysis published by the New England Journal of Medicine. Spurred the agency to slap harsh limits on the drug in 2010. Those restrictions essentially shrank Avandia's market to only a very few patients. Patients whose doctors were willing to brave the red tape necessary to write a script. European regulators withdrew the drug altogether.
Sales plummeted
Avandia sales plummeted from a $3 billion peak to $680 million in 2010. GSK took a $2.4 billion charge that year to cover related litigation costs. As of February 2015, the company had settled most of the Avandia-related liability claims, GSK's annual report notes.
Restrictions removed
But in 2013, GlaxoSmithKline persuaded the FDA to take another look at the data on Avandia. Citing concerns about how a study, known as Record, was designed. An FDA advisory panel met for two days to hash over the data and then voted to remove most of those restrictions.
The agency determined that the data didn't prove an increased risk of heart attack with Avandia and its combo meds. When similarly compared with the standard diabetes meds metformin and sulfonylurea.
Drs. Must be educated on possible risks
The only additional precautions that remained following the study. Were requirements for GSK (and any generics makers) to educate doctors and other prescribers about "the current state of knowledge" about Avandia's cardiovascular risks.
"Manufacturers have since fulfilled these requirements," the FDA said in Wednesday's notice. The risk management measures in place are "no longer necessary to ensure that the benefits of rosiglitazone medicines outweigh their risks".
Revenue depleted
The last time GSK disclosed the Avandia franchise's sales was 2012 when they amounted to £6 million, or about $9 million at today's exchange rates; that was a decline from £123 million ($183 million) in 2011. Furthermore, generics had hit the market in the second quarter of 2012, siphoning away the brand's revenue.
Finally, if you or someone you love has been injured by the use of Avandia, please contact our office. Furthermore, there is never a fee to consult with a product liability attorney with Messina Law Firm.