BRAIN INJURY
---
First of all, brain injury cases require an experienced lawyer.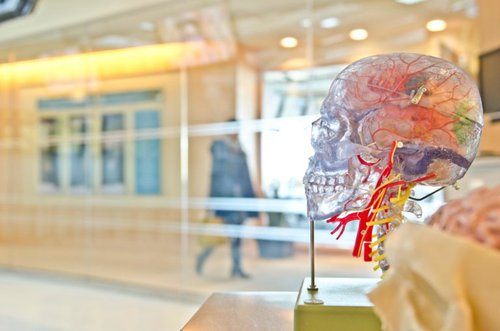 Joey Messina from the Messina Law Firm can effectively litigate your case for you. Joey is a Dallas personal injury lawyer, he and his associates have more than 35 years of experience handling personal injury and wrongful death cases. Including extensive experience with cases involving brain and head injuries. Because of that, contact an experienced brain injury lawyer at Messina Law Firm, absolutely free!
Brain Injury (Traumatic Brain Injury, or TBI)
Most noteworthy is brain injuries are caused by a blow or jolt to the head and most often occur during falls and motor vehicle accidents. Another term for this can also be called a traumatic brain injury (TBI). Traumatic brain injury can disrupt the normal function of the brain. The severity of TBI can vary from mild (a brief change in mental status or consciousness). Furthermore, to severe (an extended period of unconsciousness of 30 minutes or more). Resulting in, prolonged amnesia after the injury, or a penetrating skull injury. Any TBI can result in short and long-term disabilities (CDC unpublished). Read more about Traumatic Brain Injury in the NCIPC Injury Fact Book, 2001-2002.
Is The Leading Cause Of Death Or Permanent Disability
According to the Centers for Disease Control (CDC), TBI is among the most likely types of injury to cause death or permanent disability. Also, according to the National Institute for Occupational Safety and Health (NIOSH), acute trauma at work remains a leading cause of death and disability among U.S. workers. Furthermore, a review of Texas death certificates for 1982 identified 710 deaths associated with occupational injuries involving brain injuries.
Most Noteworthy TBI Websites.
Brain Injury Association WebsiteBrain Injury Association National Help Line: 1-800-444-6443
National Institute for Occupational Safety and Health (NIOSH)NIOSH(1-800-356-4674)
Additionally, The NIOSH 800-number provides workers, employers, university researchers, labor organizations, industrial organizations, and government agencies with information specific to their occupational health and safety problems.NIOSH — The National Institute for Occupational Safety and Health
Centers for Disease Control and Prevention Traumatic Brain Injury Website
Also visit these Resources:
Finally, Traumatic Brain and Spinal Cord Injury Projects.While the Rehabilitation Research Center (RRC) for Traumatic Brain Injury (TBI) and Spinal Cord Injury (SCI) conducts research to better understand and improve outcomes after TBI and SCI.
Personal Injury Victim?
First of all, If you or someone you know has suffered a personal injury and needs legal help, call us. Even more, If someone you know has had a wrongful death in their family due to someone's negligence, contact a Street personal injury lawyer today.
Finally, our legal staff pledge to do their best to obtain the compensation you need and deserve.
Furthermore, if you wish, you can Click here to submit your case for free!
Thanks For the Referrals
Probably, the overwhelming majority of our personal injury clients come from referrals by our previous clients. Consequently, we are grateful that many of our clients and friends feel confident in recommending our firm. In fact, the Messina Law Firm has received over 5,000 referrals from satisfied clients.