Candle Safety Tips To Prevent Fires
---
$2 Billion A Year Industry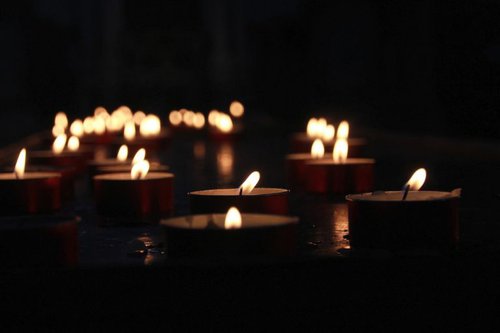 Believe it or not, the sale of candles in the United States is a $2 billion a year industry. Why? Because 70% of families say that they burn candles at least once a week. However, with all of those candles comes something else. Fires. According to recent data, the number of fires caused by candles has more than doubled in the past 10 years.
Practice Candle Safety to Minimize the dangers
In order to minimize the danger presented by burning candles, keep the following candle safety tips in mind:
Make sure that candles are kept at least one foot away from any combustible materials, such as curtains and bedding.

Make sure that candles are positioned away from breezes in order to prevent them from being blown over, and also to prevent flammable materials from being blown into the flame.

Keep candles (and matches and lighters) out of the reach of children and pets.

Use candles only if they are placed in holders that are not flammable, such as glass or metal.

Blow out candles before leaving the house or going to bed, or even if you will be out of the room for a while.

Blow out candles before they get too low, and stop burning candles before they reach the bottom of their containers or holders.

Do not walk around with a lighted candle, or a candle you have just blown out, in order to avoid spilling hot wax, burning yourself or possibly causing you to drop the candle.

Do not light candles if you are using a kerosene heater or lantern, or if there is any danger of a gas leak.
Soot damage
In addition to presenting a fire hazard, burning candles also generate soot, which can stain your home and belongings. To keep the amount of soot to a minimum, trim all candle wicks before use so they are only 1/4 inch from the candle top.
Candle Safety Recalls
Finally, every year candles are recalled by their manufacturers, usually for some fire safety issue. This is especially true with scented candles and candles that have decorative objects embedded in them because the scents or embedded objects often present special fire hazards. To find out which candles have been recalled, check the website of the Consumer Product Safety Commission.
Taking these few simple steps will allow you to enjoy the beauty of candles without the danger. Don't let candle safety become a burning issue in your home.
Remember, if you need a personal injury lawyer, Joey Messina at Messina Law Firm is here for you. It's always free to contact our legal staff.