CAR REPAIR SCAMS
---
BE ON THE LOOKOUT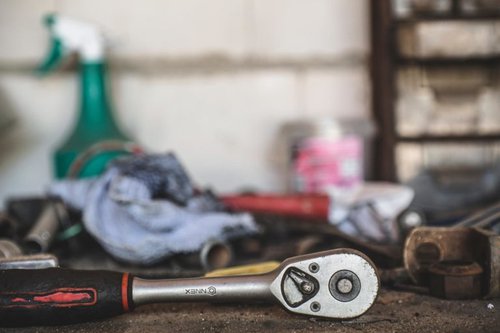 Whether because of a car wreck or simply because of chance, from time to time every car will need to be repaired. In situations like this, you should be on the lookout for car repair scams.
For those of us who do not know anything about car repair, a trip to the repair shop can provide an occasion for unscrupulous mechanics to bilk us out of our money.
Most mechanics are honest
Although most mechanics are honest, the few who are not have a number of tricks that they use. Some scams are fairly obvious.
Lying about the need for a certain repair,

agreeing to charge a certain amount and then actually charging more,

Misrepresenting that a repair has been done when it has not.
However, other car repair scams are more ingenious, such as:
Putting your car on a lift and disassembling it before getting your permission to repair it. This may leave you stuck with two negative options. Either authorizing the repair or paying to have your own car put back together and then it may not even work.

Showing you dirty oil contaminated with metal filings. Then tell you that this shows that you need a new transmission. Transmissions often contain dirty oil with metal shavings. This does not necessarily mean that you need to have the transmission replaced–an expensive repair.

Replacing a part with a rebuilt part but then charging you for a new part.

Be sure to protect yourself. Get all estimates for repair work in writing.

Insist that the mechanic get your specific authorization before doing any work for which he is going to charge.

If necessary, get a second opinion.

Finally, always ask either for the return of any parts that have been replaced or for the box from which your new part came.
If you follow these simple steps, you will make it more difficult for a scam artist to pull his tricks on you.
Unfortunately, when people need a good personal injury lawyer, they often do not know where to turn. If you or someone you know has been injured and needs legal help, or is the victim of a car repair scam resulting from a car wreck then please contact us. There is never a fee for an initial consultation at Messina Law Firm