CONSTRUCTION ZONE HAZARDS!
---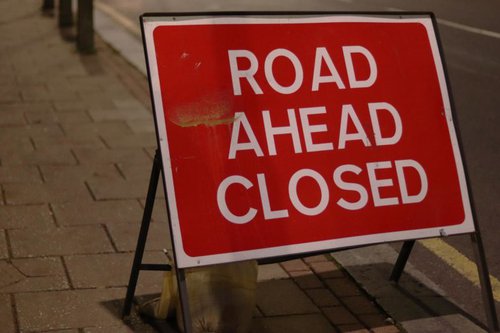 Construction zone hazards. Hundreds of motorists die in construction and maintenance zones annually. While most crashes are rear-ended collisions, which are relatively minor, even they can cause serious injury.
Traffic Control Plans for Construction Zones.
Keep in mind construction crews generally have a traffic control plan that has been well thought through. But sometimes those plans are hastily thrown together and not very effective. When you see a Construction Zone going up on your regular route to work or school, consider making a temporary change to your route.
Furthermore, a few tips can make construction zones safer for everyone:
Firstly, follow the new posted speed limit.

Focus on the road and the traffic control's routing, not the construction.

Keep three seconds of distance between you and the vehicle in front of you.

Stay calm and pay attention. don't be alarmed by barrels and barriers.

Give yourself extra time to arrive at your destination.

Sometimes, Construction Zone hazards affect pedestrian walkways too. If you are driving, be mindful of pedestrians walking in areas you wouldn't normally see them.
Remember, if you have been in an auto accident in a construction zone, and you need a personal injury lawyer, Joey Messina at Messina Law Firm is here for you. It's always free to contact our legal staff.
Also if you would prefer to submit your case to us online, you can do so here.