DALLAS SPINAL CORD INJURY LAWYER
---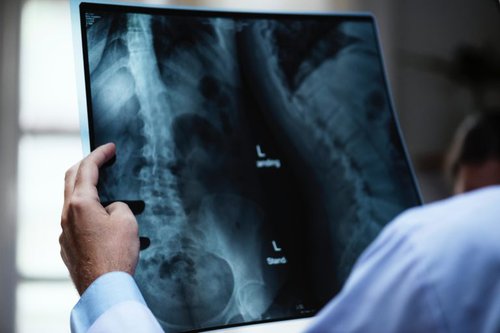 First of all, spinal cord injury claims require an experienced personal injury lawyer. For that reason, let our firm fight your spinal cord personal injury case for you.
Our legal staff has more than 35 years of experience handling cases such as spinal cord injuries. Furthermore, we have handled thousands of other personal injury cases. A Messina Law Firm personal injury lawyer will always fight to recover the compensation you deserve if you have suffered a spinal cord personal injury. So, Contact an experienced personal injury lawyer today and we will evaluate your case for free!
TRAUMATIC SPINE INJURY (SPINAL CORD INJURY)
Most spinal cord injuries (SCI) occur when a traumatic event results in damage to cells within the spinal cord. Or an event severs the nerve tracts that relay signals up and down the spinal cord. Probably the most common types of (SCI) include bruising of the spinal cord. Another is compression of the spinal cord (caused by pressure on the spinal cord). Also, other types of injuries may include lacerations. Another by severing or tearing of some nerve fibers in the spinal cord. Probably, gunshot wounds will most often cause injuries of this type. Also, central cord cuts across sections, where the entire cord has been torn apart.
MOST NOTEWORTHY SPINAL CORD INJURY LINKS
Also, Here are some valuable resources that you will probably find useful if you're seeking information about spinal cord injury.
Christopher Reeve
Above all don't be a personal injury victim.
First of all, if you have suffered a spinal cord personal injury, it's certainly important to protect your rights.
Finally, locate an experienced Dallas spinal cord injury lawyer as soon as possible. Furthermore, the legal staff at Messina law firm will evaluate your spinal cord injury case at no cost to you. Also, if we determine you have a claim, we will handle your case aggressively for you.
Furthermore, you pay absolutely nothing unless we win your personal injury case.
Also, you can submit your case without obligation or fees up-front!