Defective pain patch lawsuit
June 13, 2018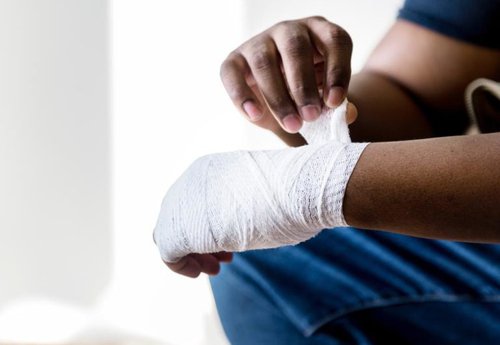 First of all, our next law alert involves a recent lawsuit involving a defective pain patch. A Texas jury ruled that a Fentanyl pain patch was indeed defective and awarded the deceased woman's family over $700,000. (Let's call the woman Ms. Jones)
Severely injured in a car accident
Most noteworthy, the case involved Ms. Jones, a Texas woman, who had been severely injured in a car accident. Hence, Ms. Jones was prescribed a pain patch which contained Fentanyl, a powerful pain medication. Consequently, the patch was supposed to release the pain medication in it slowly over a period of time. However, the evidence presented to the jury showed that the defective pain patch released the medicine much too quickly.
Fentanyl
Due to receiving that much pain medication, and that quickly, it caused Ms. Jones to have an overdose due to the Fentanyl. Almost certainly, Ms. Jones' brain's breathing regulators shut down which ultimately led to Ms. Jones death. Consequently, after Ms. Jones had died, it was discovered that Ms. Jones had ten times the proper amount of medication in her system.
Johnson & Johnson
Johnson & Johnson, the maker of the defective pain patch, unsuccessfully argued that Ms. Jones had actually died of a heart attack caused by Ms. Jones' obesity. The jury rejected this argument, citing the evidence of the amount of powerful fentanyl in Ms. Jones system. Also, along with the evidence showing other patches, made at almost the same time, had been recalled for similar defects. Finally, the totality of evidence was sufficient to show it was the defective pain patch that caused Ms. Jones' death.
Modern medical science can and does work amazing wonders. But sometimes cases like these, similarly remind us that even advancements in medical technology can sometimes lead to mistakes.
Have you been hurt by a faulty product or someone's negligent act? Please contact our office for a free legal consultation. Joey Messina of Messina Law Firm has handled many of such medical malpractice and defective product suits. Call him today.