DUI VICTIM LAWYER
---
A DUI victim needs an experienced DUI Victim lawyer to hold Drunk Drivers responsible when they cause personal injury to innocent people.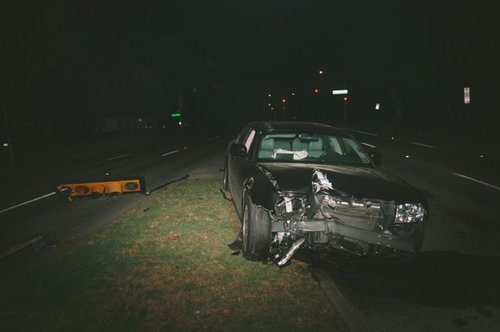 If you have been injured by a DUI or drunk driver, our Dallas law firm wants to fight your case for you.
Joey Messina and his associates at Messina Law Firm have more than 35 years of experience handling personal injury and wrongful death cases. Cases that include injuries resulting from DUI's and drunk drivers.
Personal injury law and wrongful death law are all we practice at Messina Law Firm. We have collected tens of millions of dollars for personal injury victims. We have handled thousands of automobile personal injury cases, including cases involving persons driving under the influence (drunk drivers and DUI's).
A Messina Law Firm personal injury lawyer will fight to recover the compensation you deserve if you have suffered a personal injury at the hands of a drunk driver. Contact an experienced personal injury lawyer today and we will evaluate your case absolutely free!
HAS A DRUNK DRIVER INJURED YOU IN A CAR WRECK?
If you get in a wreck caused by a drunk driver, or DUI, it can result in a serious personal injury for you and unfortunately, sometimes result in wrongful death. At Messina Law Firm, we've handled hundreds of personal injury cases resulting from wrecks involving drunk drivers.
Whether you live in Dallas or anywhere in Texas, wrecks, especially those involving drunk drivers, are happening in ever-increasing numbers. According to The CDC, over 13,000 deaths involving alcohol have been recorded in Texas between 2003 and 2012
The CDC reports adult responders to a poll reveal 2.1% of males and 1.9% of females have driven under the influence in the last 30 days.
ONE IN THREE TRAFFIC DEATHS INVOLVES A DRUNK DRIVER.
Also, the same report suggests about one in three traffic deathsin the United States involve a drunk driver.
There is growing concern about persons driving under the influence (DUI) and the personal injury suffered by innocent, law-abiding citizens. Don't be a victim of negligent drunk drivers. Contact an experienced DUI victim lawyer today.
ALCOHOL-RELATED CAR WRECKS
In Texas, alcohol use contributed to a significantly higher 38% of all traffic fatalities. Texas ranks high in the number of fatal traffic accidents and fatal alcohol accidents. But it isn't the state with the highest numbers. In fact, two states — Rhode Island (43%) and Connecticut (39%) — have a higher rate of DUI-related motor vehicle deaths.
Drunk Drivers, DUI, and alcohol-related car wrecks must be stopped! If you suffer a personal injury resulting from a car wreck because of the carelessness and negligence of someone who gets behind the wheel under the influence, contact Joey Messina a DUI victim lawyer today!
ALCOHOL-RELATED CAR WRECK LINKS
National Council on Alcoholism and Drug Dependence (NCADD)
Right Step Treatment Center in Dallas
DON'T BE A PERSONAL INJURY VICTIM
Finally, if you have suffered a personal injury caused by a drunk driver, it's important to protect your rights. Contact an experienced personal injury lawyer as soon as possible. The DUI victim legal staff at our Dallas, Texas law firm can evaluate your personal injury case at no cost to you. Furthermore, if we determine you have a valid claim, we will handle your case. We'll handle it aggressively, and you'll pay absolutely nothing unless we win your case.
Also you can Click here to submit your case for free!
THANKS FOR THE REFERRALS
certainly, the overwhelming majority of our personal injury clients come from referrals by our previous clients. We are grateful that many of our clients and friends feel confident in recommending our firm. In fact, the Messina Law Firm has received over 5,000 referrals from satisfied clients.