FAN HURT AT ASTROS GAME
---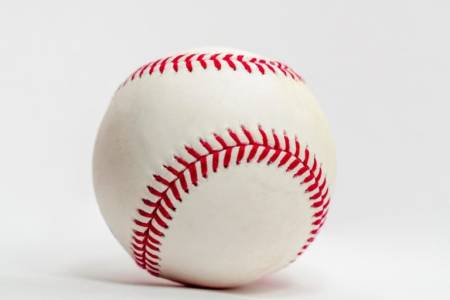 The Houston Chronicle, among others, is reporting a young fan hurt at an Astros game with The Chicago Cubs. The young child was hurt during the 4th inning of the game May 29th, 2019 at Minute Maid Park in Houston. Chicago Cubs center fielder Albert Almora Jr. hit a foul ball down the third-base line, striking the young girl. Albert realizing what happened took two hurried steps toward the injured fan, before falling to his knees apparently sobbing in tears of regret. He watched in horror as the young girl was hurriedly taken up the stairs to first-aid by someone that was most likely her father.
ASTROS ISSUED A STATEMENT
Immediately following the game, The Astros released a statement: "The young fan that was struck by a foul ball during tonight's game was taken to the hospital," the statement said. "We are not able to disclose any further details at this time. The Astros send our thoughts and prayers to the entire family."
WILL THERE BE A SUIT FILED?
Of course, we don't know, nor do we know the extent of the injuries of the fan hurt at the Astros game. So what would your legal rights be in such cases? Turn over your ticket to a sporting event and you will read, in tiny print, that fans assume the risk of injury. The stadium owners will use this as their legal disclaimer of responsibility. That being said, the stadium owner still has an obligation to meet commonly recognized safety regulations. Regulations such as adequate safety netting and that it be in a good state of repair.
Such disclaimers are called exculpatory clauses. As such, they can also be challenged in court before a judge. Should an attorney take a fan injury case, they would likely take a 'shotgun spread' approach to filing lawsuits against any party, even if they are only remotely connected.
BASEBALL IS STILL AMERICA'S FAVORITE PASTIME.
While accidents like this are not rare, they do happen more frequently than you would expect. Hazards include over 100 MPH line drive balls and even broken bats. They can mostly be avoided by where you choose to sit during a game. Sitting behind safety netting or in higher tiers is our recommendation.
Please don't let that stop you from attending a professional baseball game this summer. They're fun and the teams deserve your support. The spirit of the game can be heard in this quote by Humphrey Bogart. "A hot dog at the game beats roast beef at the Ritz."
Take it all in, your entire family will enjoy it. Go cheer your favorite team.