GASTRIC BYPASS SURGERY DANGERS
---
Gastric Bypass Surgery: Surgically Limiting The Size Of Your Stomach.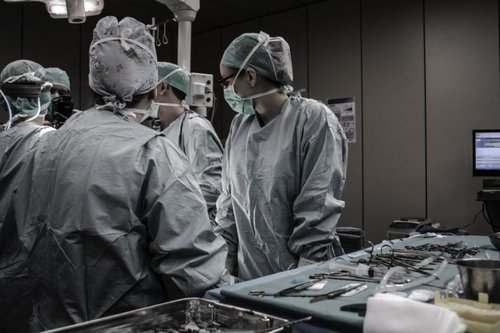 Labeling Americans as obese is becoming more common. As a result, and despite gastric bypass surgery dangers, many are choosing to undergo the risky procedure. Minimally invasive surgery is generally used to place a lap band around a patient's stomach. The lap band helps them lose weight by surgically limiting the capacity of one's stomach. Although this surgery is becoming more common, there are serious concerns about the safety of the procedure. Recently, a Texas jury was faced with just such a case, and it returned a large verdict for the victim.
A woman who weighed over 400 pounds wanted the surgery so that she could lead a normal life. Following the surgery, she suffered respiratory failure and spent almost a week in ICU. She then developed an infection, and the incision from the surgery broke open. Despite these problems, the doctor continued to treat the patient as if she were an ordinary gastric bypass surgery patient, right up until the time she bled to death from complications due to the infection.
The lawyer for the woman's family convinced the jury that the doctor's treatment was negligent, and the jury awarded the family of the victim $200,000.
If you feel you've been the victim of a negligent doctor, Contact the Messina Law Firm immediately for a free case analysis. There is never a fee unless we win your case.