EMPLOYER RESPONSIBLE FOR DANGEROUS MOSQUITO BITE
---
WEST NILE VIRUS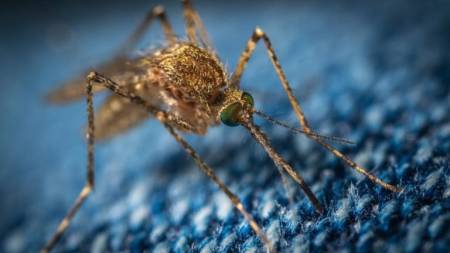 As a general rule, employers have a duty to pro­vide their employees with a safe place to work. A recent mosquito bite case may help define just how far that duty goes.
The suit was brought by a worker who had been bitten by a mosquito. Unfortunately, the mosquito-carried the West Nile Virus and the worker contracted encephalitis. As a result, he suffered a severe loss of cognitive function, and he can no longer walk without a cane.
HE SUED HIS EMPLOYER
He sued his employer, a rail­road. The evidence showed that the railroad knew of the dangers mosquitos presented but that it had neither warned the employees nor provided those who were working outside and around mosquito-in­fested areas with bug spray.
The railroad argued that there was no evidence showing that the worker had got a mosquito bite while work­ing, that it had no duty to protect its employees from "wild" animals, and that in any case, the danger that someone working outside might be bitten by a mosquito is well known.
$780,000 SETTLEMENT
The parties initially had trouble finding 12 jurors willing to consider whether the employer should be held liable, but once the jury was seated, the trial took just a few days. The jury returned a verdict in favor of the worker for over $780,000.
If you have suffered a personal injury at your place of work, you need to protect your rights and contact an attorney as soon as possible. A personal injury lawyer at the Messina Law Firm can evaluate your case at no cost to you. If we determine you have a personal injury claim, we will handle your case aggressively. You pay absolutely nothing unless we win your personal injury case. Contact our Dallas Law Firm today.
Above all, mosquitoes can spread deadly viruses, learn how to prevent mosquito bites from the Centers for Disease Control.