TAKATA AIRBAG RECALLS – CHECK YOUR VEHICLE.
March 25, 2019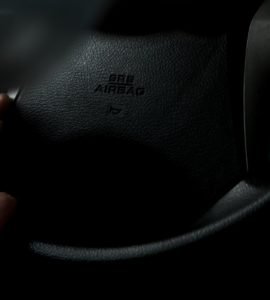 Takata airbag recall. NHTSA has identified it as "the largest and most complex safety recall in U.S. history." The recall involves airbags, supplied by a company called Takata. Takata has its main offices in Tokyo Japan. The airbags they produce, have been used in 37 million vehicles.
NHTSA reports there have been 15 deaths in the US, 23 deaths globally and over 300 injuries caused by these defective airbags. The root of the problem is in the airbag's inflators. The chemicals used by the inflators have an ammonium nitrate-based propellent. That propellant, over time, degrades due to age, heat and environmental moisture. Consequently, these defects can cause the inflators to inflate the airbags inappropriately.
HOW AIRBAGS WORK
Airbags are designed to be inflated by these inflators which set off a small gas explosion. As the explosion burns, it creates large amounts of gasses which act to then fill the airbag. Driver's airbags are generally housed in the steering wheel and the glove box area for passengers. Airbags are usually made of nylon. Often coated with powder to help them unfold evenly. Once the airbag/s have deployed they expel their respective cover's into the vehicle's passenger space. Essentially creating flying hazards to occupants of the vehicle.
ACCELEROMETERS
After your vehicle hits something it slows considerably, much faster than when you are braking. This rapid reduction in speed is measured by an 'accelerometer'. It detects that sudden decrease in speed and signals the circuit that initiates the inflator to explode. While this may sound avoidably hazardous, airbags have actually reduced injuries and fatalities by 22%. Also, as much as 45% with additional side airbags for driverside collisions.
NEW YORK TIMES
A New York Times article in 2014 revealed that some workers at Takata knew of the defects. They informed management, but their quality concerns raised were mostly shelved to meet productivity demands.
NHTSA OFFICIAL SITE
NHTSA has a full list of Takata airbag recalls and more. Check your personal vehicle for ANY recalls by entering the details of your vehicle here.