MEDICAL MISTAKES.
---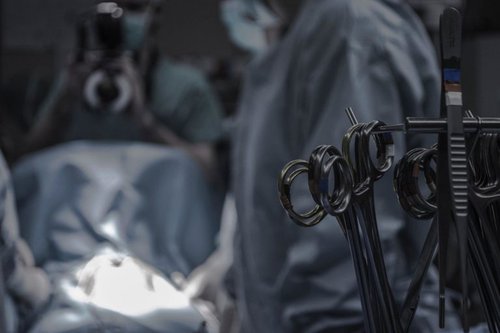 Medical mistakes of the gravity that require medical malpractice claims are continuing to happen in increasing numbers.The medical industry is failing miserably in "policing itself", and recent laws make it difficult for injured patients to seek justice. Without malpractice claims injured patients have nowhere to seek justice for medical mistakes.
MEDICAL MISTAKES CONTINUE
In a recent medical mistake case, urologist Dr. Steven Ash, a surgeon at Baylor Medical Center in Grapevine, was fined by the Texas State Board of Medical Examiners for the serious medical mistake of removing the wrong kidney from a patient.
THE PROBLEM WITH THE MEDICAL INDUSTRY POLICING ITSELF
The big problem is the fallacy that the medical industry does and will continue to police itself. In the case of the wrongfully removed kidney, the Texas State Board of Medical Examiners only fined Dr. Ash $3,000. Where is the justice for the wronged patient? Is a kidney only worth $3,000?
ARE MEDICAL MALPRACTICE CLAIMS NECESSARY
Without medical malpractice claims, wronged patients will have no place to go to seek justice for injury or death due to medical negligence. Physicians will have little reason to fear making medical mistakes, even major medical mistakes that could cause permanent injury or death. Certainly, $3,000 is not a punishment to a surgeon . . . it's merely pocket change. Another article involving Dr. Ash's practice is linked to below.
Grapevine doctors will pay a former nurse $440,000 in a civil settlement
DON'T BE A MEDICAL MISTAKE VICTIM
If you have suffered a personal injury caused by a medical mistake, it's important to protect your rights. Contact an experienced medical mistake lawyer as soon as possible. The personal injury staff at Dallas' Messina Law Firm can evaluate your medical malpractice claim at no cost to you. You pay absolutely nothing unless we win your personal injury case.
Click here to submit your case for free!
THANKS FOR THE REFERRALS
If you or someone you know has suffered a personal injury and needs legal help, call us. If someone you know has had a wrongful death in their family due to someone's negligence, contact a Messina personal injury lawyer today. Our personal injury legal staff pledge to do their best to obtain the compensation every personal injury victim needs and deserves.
The overwhelming majority of our personal injury clients come from referrals provided by our previous clients. We are grateful that many of our clients and friends feel confident in recommending our firm. In fact, Messina Law Firm has received over 5,000 referrals from satisfied clients.