SWIMMING POOL ACCIDENTS
---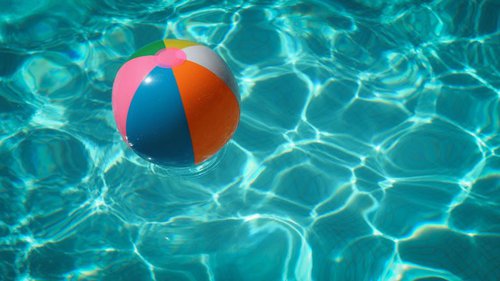 Swimming pool accidents: On a hot summer day in Texas, nothing beats a refreshing dip in your own swimming pool. Because of the summer heat and mild winters, many Texans can and do use their pools almost year round. However, the number of backyard swimming pools gives rise to a significant danger–serious personal injuries and deaths.
Every year, hundreds of children drown in swimming pool accidents
Every year, hundreds of children drown in swimming pools. Thousands more are treated for injuries caused by near-drowning. In addition to drowning, pools can cause other injuries. Injuries such as paralysis resulting from a swimmer diving into water that is too shallow. Furthermore, personal injuries caused by slipping on a wet pool deck for example.
Dangerous or defective pool equipment
Pool-related injuries are not always caused by the inherent dangers that a pool presents. Many injuries are the result of dangerous or defective pool equipment. For example, the pool's gas heater could explode. The cover on the pool's drain could catch the foot of an unsuspecting swimmer, or the pool's slide could collapse.
Owner Negligence
Other injuries are attributable to the negligence of an owner. Such as when the owner does not replace loose pool tiles that cause someone to trip and fall. Or the owner leaves the gate open, allowing a child to fall in and drown. Many injuries that could be prevented occur because of lack of planning. Possibly such as when the owner of a pool does not have sufficient rescue equipment. Or perhaps, does not take the time to learn basic lifesaving techniques.
If you or a loved one has been injured in a swimming pool accident…
You may have a legal claim for damages. However, the type of case you have and the kind of damages you can recover depend both on who the responsible party is and how the injury occurred.
For example, if a child drowns because the pool owner left the pool gate open, there may be a premises liability claim. If a child drowns as the result of careless horseplay, there may be a claim for negligence. Claims against those who make or sell a dangerous pool product are generally product liability claims.
Each of these claims requires different legal strategies to win your case. You will need an experienced lawyer to help you first to determine who is responsible for the injury and then to prove it. Contact our personal injury legal staff for no-obligation help.
Beat the Texas heat, but do it responsibly and by minimizing the risks. Enjoy your summer, like this young sprout appears to be doing.
For some swimming pool safety tips click here.